2020 has been a challenging year for all.  To quote from a recent media release by Stratford Community School, please read the following:
Stratford, PE…. Community School is all about communities coming together to learn new skills, socialize, and meet new friends. The Stratford Community School has been active in the community for many years, it is held in the fall of the year and operates out of the Stratford Elementary School.
With the outbreak of Covid-19, the Stratford Community School will be cancelled for 2020. The organization committee felt this is the best decision for the health and safety of all involved. "There is just too much uncertainty to go ahead", says Kathy Livingstone, chairperson, "The whole philosophy of community school is to bring people together to learn and many of the courses are hands on so we just couldn't do this with the restrictions and guidelines in place. We know there will be a lot of disappointed people as many people look forward to Community School but the health and safety of everyone is much more important. "
In total five Fall Community Schools have cancelled their schools for this fall.  They include:  Stratford, Donagh, M.E. Callaghan, Vernon River, O'Leary and Summerside.  If you have any questions, please email me at the following email address.
(or email me at peicommunityschools@gmail.com)
Fall Courses – 2020
All six Fall schools have cancelled for this fall: Stratford, Donagh, M.E. Callaghan, Vernon River, O'Leary and Summerside.
Winter Courses – 2021
PEI Community School – the line up of courses for the Winter months may be changed for this coming winter classes. We are watching very closely to see what the regular school year is going to be for the children/students and what protocols that we will have to implement in our winter school year.  As a Board, we are working closely with the Department of Education.  It is our hope that all Winter Schools will be a go in 2021. Please stay tuned.  Thank you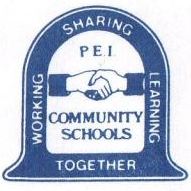 PEI Association of Community Schools

Over 2500 Islanders attend community schools programming each winter and fall across the province. Courses such as guitar, arts, crafts, introductory computer, and many more are offered to all Islanders. PEI Community Schools have been in existence for over 50 years and depend on volunteers to plan, organize and deliver programs of interest to all age groups.
For a complete list of schools, please check the side panel of this site and it will tell you if it is a Winter, Fall or Seniors School.  Once you click on the school you are interested in, you should be taken to that school's page.  Some of our Seniors schools run year round and even though it is a "senior' school, many will accept residents of the community that would just like to join in!  We will strive to put as much information as possible on these pages for your convenience.
Also you may wish to sign up for our e-Newsletter.We will periodically send out relevant information and you can receive it directly in your email!  Please be assured that your email address will be kept strictly confidential and not shared with any other parties. If you find you are not getting your emails, please check your junk mail and move it to your ordinary mail.  Thank you.
PLEASE NOTE:
If you would like to be a volunteer instructor or just help out at one of our schools, please call the contact number at the desired location.
The Island wide flyer to advertise our winter schools will go out in December (between Christmas and New Years) in the flyer packs.  An ad goes out in the paper for the Fall Classes approximately the end of August or the first week in September (unfortunately there are no Fall Schools operating for the fall of 2020. Advertising is different for the Winter and Fall sessions, so please check on-line and at various local bulletin boards!
We would like to thank the provincial government of Prince Edward Island for their continued support and funding. Without their help, much of our program would not be able to exist.  A sincere thank you from all of us at PEIACS.